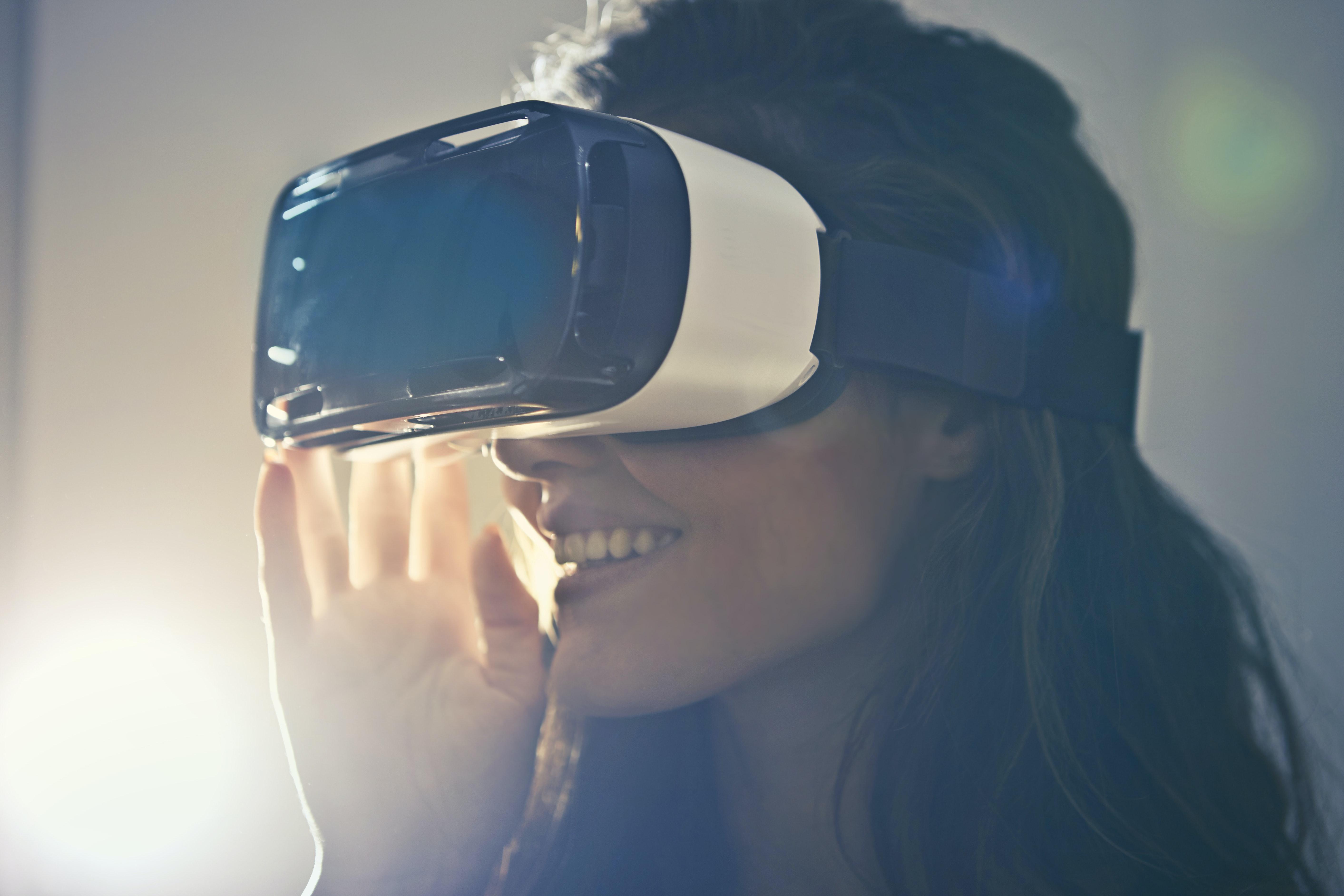 To a huge extent, technology has excelled nowadays. Various advanced technologies and new inventions such as artificial intelligence, machine learning, virtual reality, etc., are booming every other day in global influence. Video plays a greater role in today's society than ever before.
Thanks to technology such as Facebook Live, FaceTime, Zoom, and more, people often find themselves behind the camera more frequently. Gone are the times of home videos taken on a camcorder out of focus. There are virtual tools today to make shooting an effortless task in HD. While it is a convenient and fun experience to partake in video conferences and to see family and friends from all over the globe, the impact of video such as Google virtual tour could also apply to your business.
Google virtual tour is a computerized projection or environment that can be mentally and visually assessed but is not physically experienced. It is a virtual experience that you can connect with, listen to, and watch but that you can never touch. Virtual reality has increased its impact on hundreds of companies over the years to create better communication with customers. To create a virtual tour, you need to think that it is a kind of semi-immersive VR technology that enables you to experience a certain environment remotely.
In a virtual world, the goal is to show the real place and experience the location like you're there. It is time to build your Google virtual tour to become a centerpiece of your recruitment efforts. In your commitment to improving your virtual experience into a real differentiator, these five best practices can help.
Knowing your target audience
The competitive environment is too stressful. Today and in the future, anything remotely related to greater marketing will have to be focused on your target audience. This implies that you create a virtual tour that should not be designed with a perspective of highlighting your gorgeous campus but satisfying and fulfilling your audience's standards. Who your audiences are, depends according to the situation of use. Every top professional knows about the number of stakeholders involved in any marketing campaign, such as:
Board Members
Potential Recruitment Faculty
Internal Staff and Faculty
Members of the local community
Alumni
Students
Guardians of potential students
Potential students
No single tour can accommodate all of these audiences, of course. Instead, every experience generated needs to be unique for each of them, embracing distinctions and finding similarities. Usually, it means layers, precisely designed with your audience in consideration.
Functionality
Some of the tourist destinations in the world now create a virtual tour so that you can explore heritage sites, museums, and other attractions from the comfort of home. You don't need to have a VR headset because several destinations embrace virtual reality for a much more engaging view.
Of course, it is fun to have a Google virtual tour. It looks awesome from every presentation regarding various marketing and recruitment processes made for the management board. But, when other businesses adapt the same method into the current system, it was more than just being good. When you look back to 2020, it's time to stick to the basic concepts: the digital experience's features must be appropriate.
Again, it begins with the needs of your target audience. The text and the visuals have to be relevant, representing your institution's status effectively as it gets today. You may need to upgrade your building site or change from 10 to 8 the number of dining opportunities on campus. Regular maintenance needs to be part of this tour's regular management. Ideally, the tour must be user-friendly, providing everything from parking details to the bus route's timing.
Introducing your brand
A static digital map could achieve much of the features mentioned above, other than live data integration. The fact that you can tell your unique story through various capabilities makes your virtual tour unique. It's hard to overcome the clutter and introduce your agency, even when it comes to your colleagues, as absolutely exceptional and worthy of consideration.
Complicated, but far from impossible. The key is visuals, a strategy that's just beginning to take control even in the educational system. It makes your company real, emotional, and memorable by introducing your unique brand. Use your virtual tour to share your brand's story, showcasing the site features that keep your business unique and worth exploring.
Connect your virtual and physical tours
Within a traditional management funnel, initial inquiry, and the physical site visit, virtual tools must integrate somehow. So it encourages your audience enough to choose to know more and drop by literally. Investors are checking various firms. Either during the application, they may visit. They visit before they become an inquiry, and once they've been acknowledged, they start taking a virtual tour.
Instead of taking the recommended sequential journey, they largely depend on their own survey and become more difficult to detect by experts. As a whole, students will take a virtual tour at a certain stage throughout their college journey when it comes to universities. This means that it must be perfectly positioned within your physical tools, providing a real virtual alternative to the physical visit. Creating these similarities could go a long way into an effective virtual tour, from the same language and script to the same general direction.
High-quality visuals
In terms of technicalities, a virtual tour that shows a good message when coordinating your physical tour is perfect. However, if you don't even get the visuals right, that will not be effective. As you would imagine, this type of interaction is more about the visuals, from 360 images to VR videos. So, if you want something new to do at home and would need a change of pace, get your tablet or laptop phone and experience your dream trip loaded with nature, history, and technology. There is also an interactive, amazing, virtual 3D tour with several museum features.
There is also an interactive, amazing, virtual 3D tour with several museum features, You can zoom in on the details of each exhibition and figure out a little more about every aspect of the history of computing, the most amazing things in the world, and the oldest working digital computer. Static images on a computer screen that are plain squares will probably not be enough nowadays. Instead, to dive directly in, these visuals should be realistic enough and compelling enough for your audience.
It's important to get the information right, even within those visuals. The camera must be at eye level, and it has to be perfect for the lighting. The entire panorama, such as the space behind its camera, unexpectedly will become crucial for a 360 or VR image. It takes talent to create these visuals, but that practice pays off greatly in the immediate future.
A virtual tour is WebVR friendly, meaning you can put on a VR headset and have a great experience at some of the most unforgettable inventions of mankind. It's incredible, even when viewed on a screen. It's possible to go above the basics. If more and more colleges, investors, and companies adopt the idea to create a virtual tour, it is becoming more difficult to create one which genuinely makes your organization stand unique. Fortunately, it was far from impossible with best practice.
Level up your digital experience
You might have to upgrade your current Google virtual tour, and there are a variety of services available to provide the help you need. A range of interactions aiming to find investors, recruit students and connect alumni and colleagues in colleges, universities, and organizations worldwide. You can check out Digital Solutions if you need assistance to create a virtual tour. You can collaborate with their digital experts to plan the marketing for the next period.
Also read about:
Key requirements of an HRMS software
Tips to protect businesses secretly
Developing A Fleet Fuel Management System