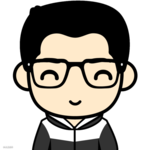 May 13, 2021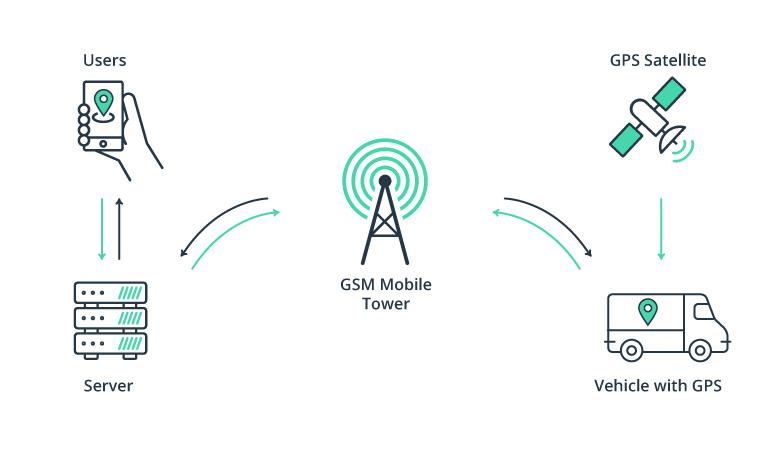 Managing a commercial fleet is a big challenge. It is mainly because you have to take complete care of vehicle maintenance, insurance, compliance with regulations, and more. Among all these, a major one is keeping an eye on and monitoring the fuel costs. Research reveals that nearly 24% of the whole fleet cost is spent on its fuel. Many ill-factors also contribute to this high fuel cost. The fleet managers have to handle menaces such as bad driving habits, fuel thefts, fluctuating transport regulations, variable fuel prices, and more.
To avoid these, there are various manual methods that you can employ. However, nearly all fail to deliver the right results. So, you can employ a fuel management system and curb these factors easily.
What Are Fleet Fuel Management Systems
Fleet fuel management systems are a mix of software and hardware systems. They let fleet managers track, optimize, and control fuel usage and save costs. Their hardware part uses the telematics system to provide real-time information through the telecommunication devices. In contrast, the software part gets this data from the onboard sensors of the vehicles and shows helpful insights about fuel storage, consumption, and delivery. This technology helps monitor an extensive variety of information, collects data, and then visualizes it on software to evaluate the fuel operating cost of a fleet and reduce its fuel consumption.
If you are looking to opt for a fleet fuel management system, then the top software development company suggests that your main considerations should be your fleet size, customer support, scalability, app security, user interface, important API integrations, and more.
Benefits Of Fleet Fuel Management Systems For Businesses
Except for saving fuel, fleet fuel management systems come with various business advantages. Let's have a look at some of them:
Avoids Fuel Misallocation and Fuel Thefts
It is reported that nearly 65% of companies are exposed to fraud activities like drivers sharing fuel cards with other drivers or using their fuel cards for personal use. Using a fuel management system will let you compare the bills with real fuel consumption. This, in turn, will help you rule out petty thefts.
Enhance Fuel Efficiency
With fleets, small details like improper tire pressure can affect fuel efficiency. This is where a fleet fuel management system can help with the inspection of your fleet. This is ideal for regular maintenance of the vehicle and government safety compliance.
Fuel Tax Reporting
The fleet operators have to comply with an International Fuel Tax Agreement – an agreement between states to record the used fuel across various jurisdictional states by all commercial fleets. To get rid of long waiting times and manual entries, you can include GPS with a fuel management system. It will help push the right data into the tax software and also put an end to the long waiting time for drivers who want to cross borders.
Observes Driver Behavior
The way you drive a vehicle impacts its fuel economy. Telematics help monitor the driving behaviors in braking, hard accelerating, speeding, and idling via the built-in sensors. It lets you keep a watch on the driver's behavior, allows efficient training-need analysis, and offers you insights into excessive consumption of fuel.
Fleet Fuel Management system: Must-Have Features
Let's take a look at the top features of a good fuel management system:
Handle, Monitor, and Report the fuel Costs
Fleet owners and managers spend a lot of time monitoring the performance and use of various assets. This is not only stressful but can leave room for negligence resulting in losses. Having intuitive software can solve this challenge by analyzing individual performance without any hassles. Hire asp net developers to create a customized fuel management system that lets you record data on the purchased fuel quality and its location.
Fleet Maintenance
Other than monitoring fuel discrepancies, fuel management systems can help you with vehicle maintenance as well. You can include a "regular inspection checklist" to keep you updated with the regular maintenance of the vehicle, meet safety regulations, and obey government regulations.
GPS Tracking
Using a modern fuel management system, you can include GPS coordinate data from a telematics device using the API integration service. The software will map the GPS coordinate and offer you real-time location data of the fleet. This will help create a geo-fence for the fleet and curb needless fuel consumption.
Fuel Card Integration
Fuel cards let you keep a track of the amount of fuel bought and from where. They work in line with telematics devices and GPS technology. This omits the requirement for manual entering of fuel-related entries and validates any purchases by offering fuel tank data. Using GPS technology, the drivers can look for gas stations that take fuel cards.
Fuel Economy Calculation
It offers a chance to calculate fuel economy metrics in terms of gallons per mile or miles per gallon for every vehicle using the information from fuel cards and create customized reports. Using these insights, the clients can receive an overall per mile fuel cost and find irregular fuel purchases.
Engine Idling Monitoring
If an engine is idle for about an hour, it can burn nearly a gallon of fuel. So, with the help of engine idling monitoring, fleet owners can get aware of when a drive kept an engine on – after, before, or during work or breaks. With this feature, fleet owners can save a lot.
Route Optimization
When a fleet is moving, it may face longer reroutes or traffic that can lead to lots of fuel consumption. A fuel management system can minimize these setbacks by integrating the Google direction API. It offers real-time efficient route optimization using parameters such as several turns, distance, traffic conditions, and more.
Wrap Up
If you want to curb petty menaces and save fuel costs when it comes to fleet fuel management, then a fleet fuel management system is the best option. No matter whether it is off-the-shelf or custom-made, it can be pretty helpful for fleet managers.
Also read about:
How Can Windows Add To Your House Curb Appeal
Employing the Best Bond Cleaning Company
Who is Counting Bookkeeping Tips That Can Help Your Business Grow